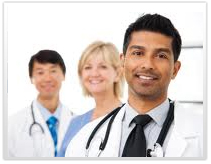 Can you imagine a world where you are unable to comprehend what any other person is trying to say to you? It would be quite confusing. This possible communication gap between people around the world lead to the origination of Somya Translators Pvt. Ltd. - a company that deals with translations in the field of healthcare. Integrating quality linguistic services with a hint of cutting-edge technology helps us achieve our targets and goals.
Despite the fact that the market is inundated with agencies that provide translation services, only a few cater to the medical field, specifically. Our team comprises of professionals who are highly qualified and are up-to-date with events related to the pharmaceutical and health sector. Reaching us is just a phone call away, irrespective of the time or place where you are. Making our services available 24x7 has proved to be highly beneficial for us and our global customers alike, and we intend to continue doing so.
Why you should opt for our services:
Timely completion of projects. The deadline assigned by the client is efficiently met with.
Uniform attention and priority given to each project, irrespective of its size and type.
24x7 availability of our services to ensure the convenience of international clients.
Utilisation of the latest tools, software and equipment is done, yielding results that are optimum.
The assistance and expertise of professional and highly trained native language translators is implemented for each individual project.
Extensive research and development undertaken before the commencement of a new project.
Affordable pricing, without compromising on the overall quality of the services rendered.
Services in European and Asian languages are provided worldwide.
Translator is assigned keeping the demand of each project in mind.
Attention to detail is given. We believe in being precise and accurate.
An amalgamation of innovative technology and expertise is assured, for results that exceed your expectations.
Utmost emphasis given to client satisfaction and retention, primarily why we were able to expand our business.